Metal position and missing part detection systems for ferrous and non-ferrous metals.
The PD100 Series includes the PD100 and PD150 part detectors that, when paired with a single sensor for ferrous metal objects or dual, non-contacting sensors for ferrous and non-ferrous metal parts, verify the presence of visible or hidden parts within an assembly, an important step in the quality control process.

Series Controls Options
PD100, PD150,
Build full system
PD100
When paired with a single, contacting sensor, this control detects the presence of hidden ferrous metal parts for part presence verification.
specifications
operating instructions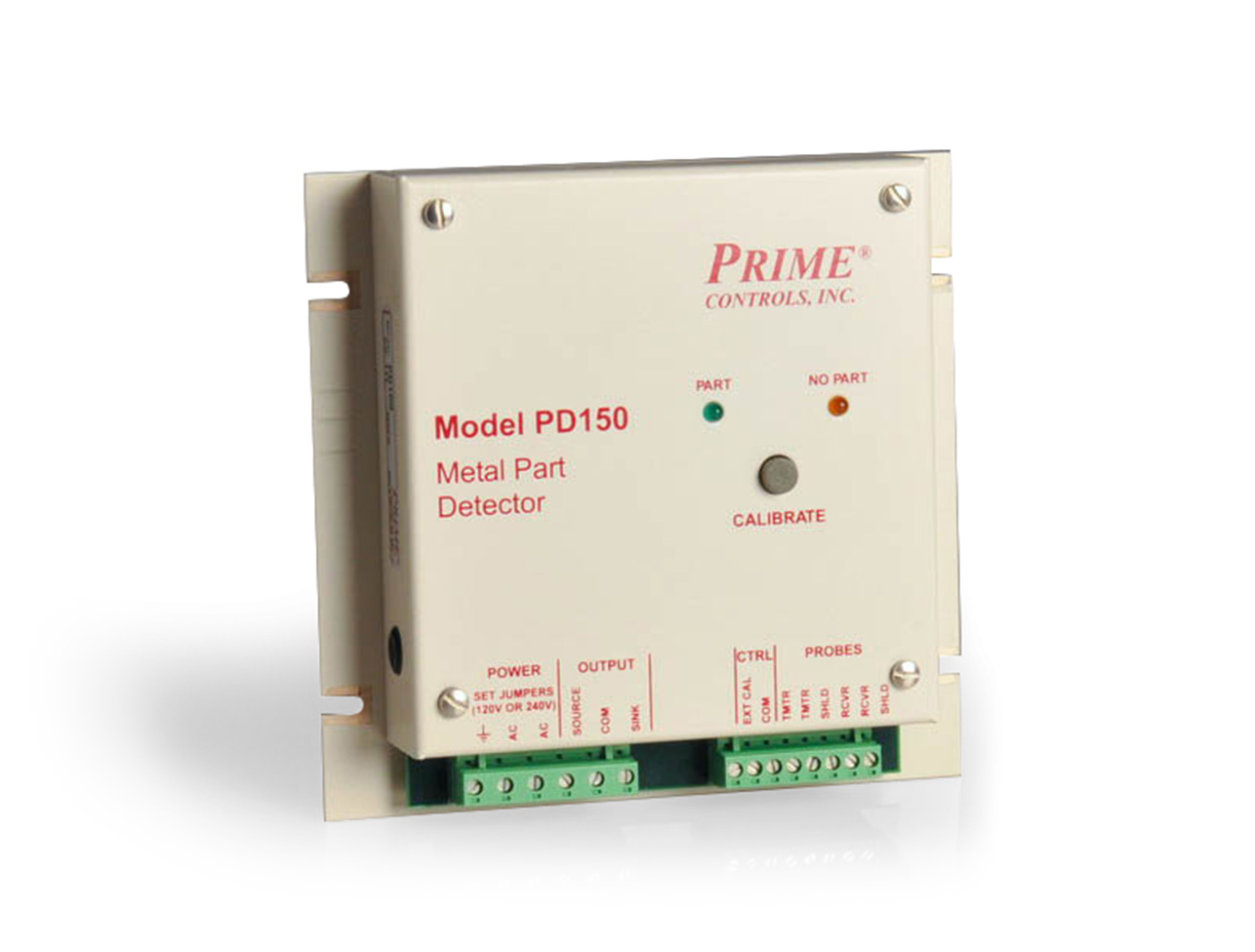 PD150
Dual-probe, non-contacting double end detector for ferrous and non-ferrous metals.
specifications
operating instructions