Dual-probe, non-contacting double end detection systems for steel or non-ferrous metal ends.
The SD222 System offers double end detection for ends entering a conversion press, on a curler or traveling on the line throughout the plant. The SD222 is dual-channel system, providing protection for two lanes, when paired with four non-contacting sensors. A single channel/one lane version is also available.

Series Controls Options
SD222, SD122,
Build full system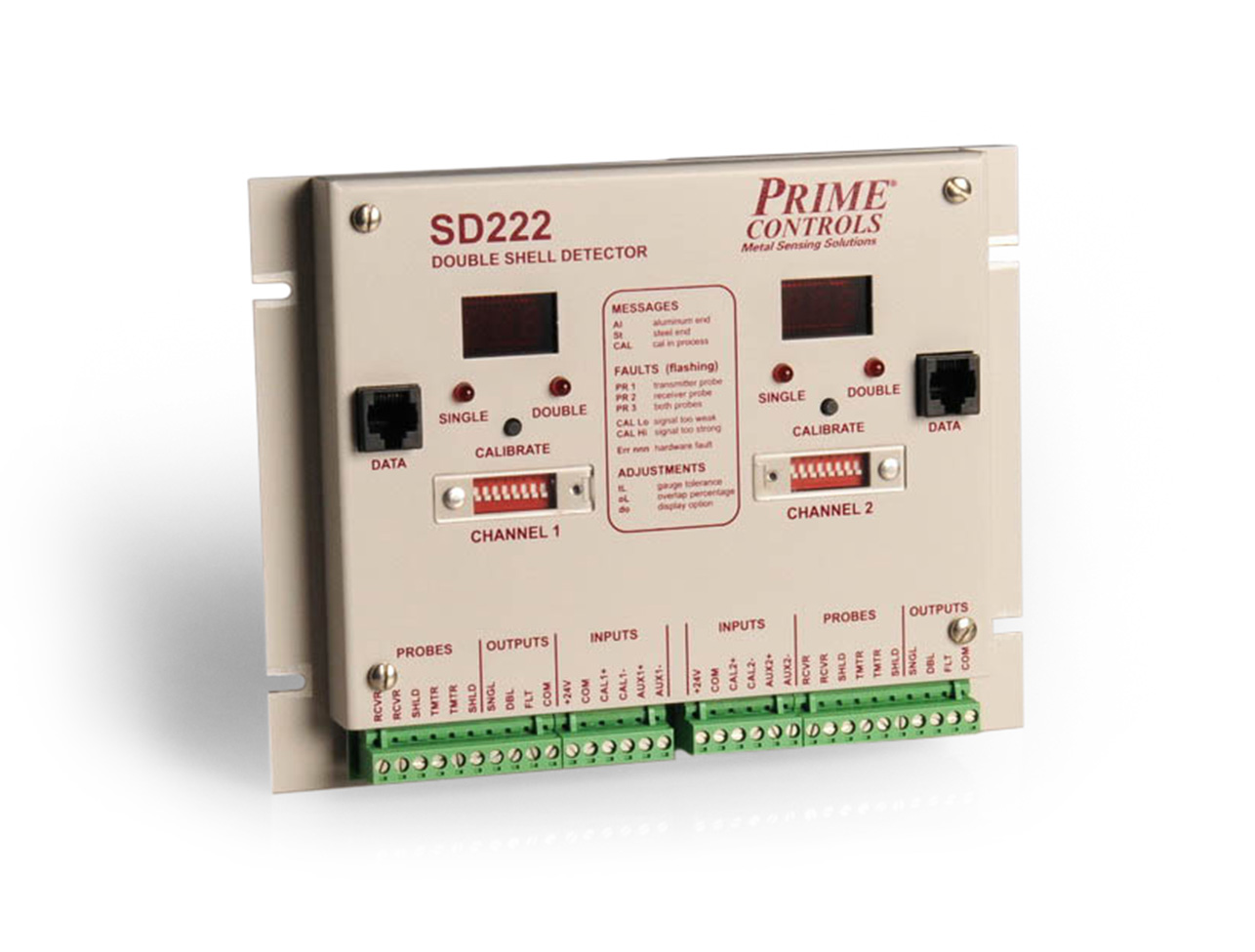 SD222
Dual channel/2 lane double end detector.
specifications
operating instructions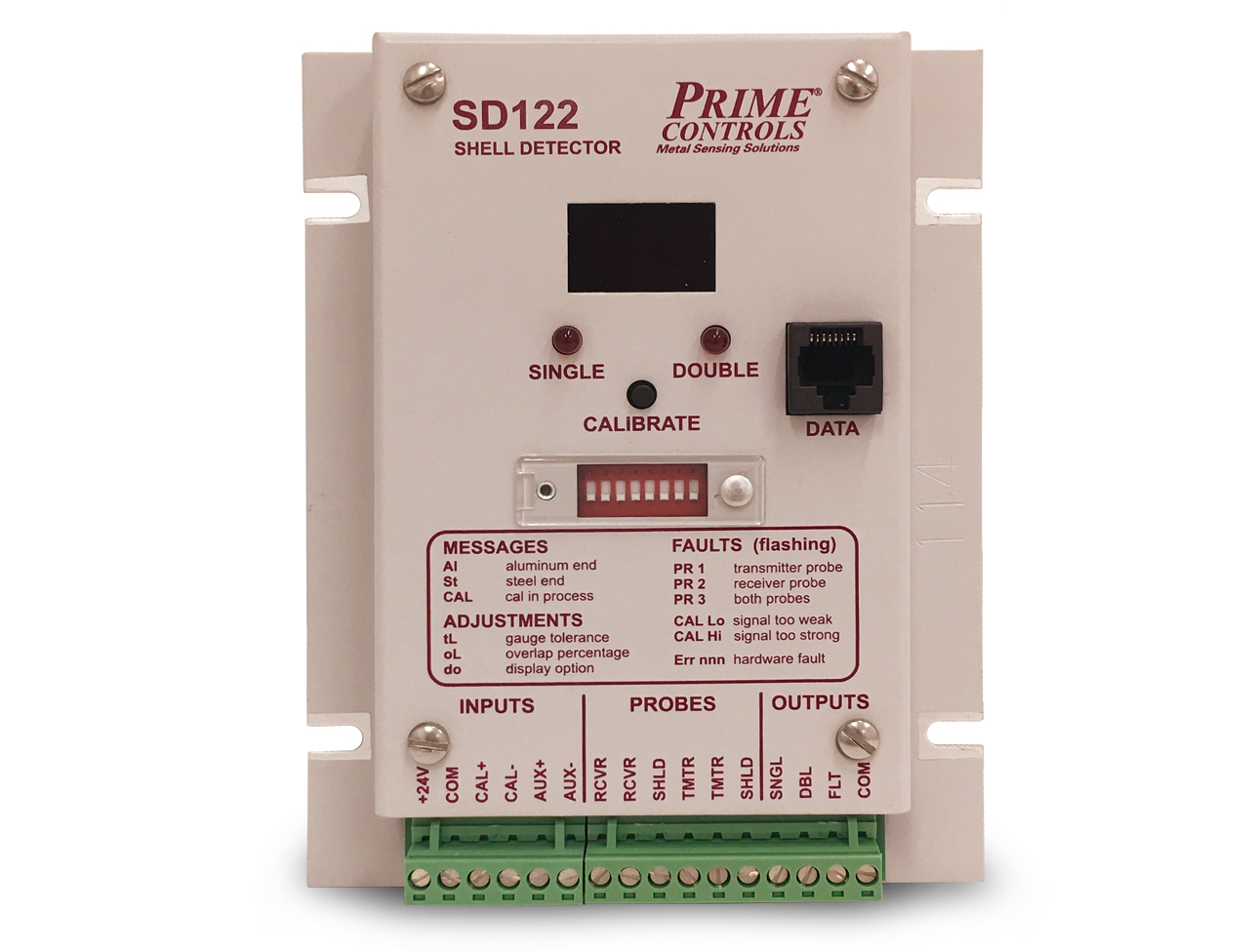 SD122
Single channel/lane double end detector.
specifications
operating instructions