September 4, 2013, Dayton, OH – Inc. magazine this month ranked Prime Controls, sensor and control manufacturer, number 3044 on its 32nd annual Inc. 500|5000 list, an exclusive ranking of America's Fastest Growing Private Companies. The list represents the most comprehensive look at the one of the most important segments of the economy – Independent entrepreneurs. Companies such as Microsoft, Oracle, Facebook, and many other well-known names gained early exposure as members of the Inc. 500|5000.
"Over the course of our first twenty years in existence, our company listened intently to customer and market needs and built a wide range of press protection equipment -- from double sheet detectors to light testers for leak detection. The growth we are experiencing now is a result of our great effort during start-up, our amazing customers and partners, who always lead the way, and our skillful suppliers, who lend credit to our reputation for quality," says Larry Tucker, President. "It is such an honor to be recognized for this achievement," continues Larry.
"Make no mistake: The Inc.5000 was harder to get into this year than ever in history...[with] results most companies could only dream of in the economy of the past three years," said Eric Schurenberg, Inc. Magazine Editor in Chief, in a congratulatory letter to the Inc. winners. "Prime Controls is in some pretty impressive company – which is exactly where they belong," continues Eric.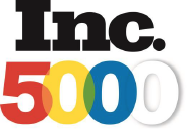 Prime Controls continues to prepare for more growth. It has expanded its workforce by 50% in the last couple years and has recently purchased and renovated a building for its expanded manufacturing operations.
Prime Controls, Inc., located in Dayton, Ohio USA was founded in 1992 and today, is the world's foremost Double Metal Sheet Detector supplier, providing products and services to the can making, automotive, appliance and other automated sheet metal industries. A Prime Controls detector has inspected virtually every food and beverage can in the world, with a pull-tab end. Prime Controls is committed to the development of new products with the most advanced technology available. We value each and every one of our customers and strive to provide solutions that meet their needs.
For more information, please contact:
Prime Controls, Inc.
4528 Gateway Circle
Dayton Ohio, 45440 USA
Phone: 1-937-435-8659
Fax: 1-937-435-6375
vip@primecontrols.com
www.primecontrols.com