October 21, 2015, Dayton, OH – We did it once again! Prime Controls, Inc. was ranked among Inc. Magazine's 34th annual Inc. 500/5000 list, an exclusive ranking of America's Fastest Growing Private Companies. Based on the overall three-year revenue growth, the Inc. 5000 list showcases enteprenurial success through growth and innovation. Making the list at number 4,714, this marks Prime Controls' third consecutive year on the prestigious list – a rare accomplishment, not achieved by many companies.
"We are thrilled and feel privileged to be included in the Inc. 500/5000 list again for the third year in a row," states Beth Graves, President of Prime Controls. "To once again be recoginized is a wonderful testament to the devotion and hard work of our team in providing superior quality products and service to our customers."
"At Prime Controls, our focus is centered around fostering strong relationships with our customers worldwide and listenting to their needs; enabling us to provide sensing and controls solutions to meet those needs. We would not be able to achieve our growth and success without our outstanding customers, whom we are extrememly grateful for." continues Beth.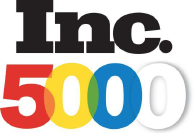 Prime Controls, Inc., located in Dayton, Ohio USA was founded in 1992 and today, is the world's foremost Double Metal Sheet Detector supplier, providing products and services to the can making, automotive, appliance and other automated sheet metal industries. A Prime Controls detector has inspected virtually every food and beverage can in the world, with a pull-tab end. Prime Controls is committed to the development of new products with the most advanced technology available. We value each and every one of our customers and strive to provide solutions that meet their needs.
For more information, please contact:
Prime Controls, Inc.
4528 Gateway Circle
Dayton Ohio, 45440 USA
Phone: 1-937-435-8659
Fax: 1-937-435-6375
vip@primecontrols.com
www.primecontrols.com